Julie Davidson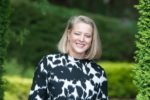 Reception/Administration
Julie is the ultimate professional and has an envious background in Real Estate, Marketing, Customer Service & Administration.
A life long local on the Mornington Peninsula, her  experience includes working with boutique Real Estate agencies throughout Mount Eliza and right across the Peninsula, commencing almost 20 years ago.
She has been professionally trained in 5 star Guest Relations, having worked at both the Windsor Hotel, Peppers Resorts & other overseas postings, where only the finest customer focused professionals are employed.
Her administrative, time management and sales abilities, are in a class of their own.
Julie is a perfect addition to the Elders Real Estate Mornington Peninsula team, so call her now for all your real estate requirements.
03 5981 4402
03 5981 4371